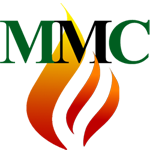 MMC Business Development Solutions
practical and profitable business development
---
Everyone has some area of their business they'd like to improve.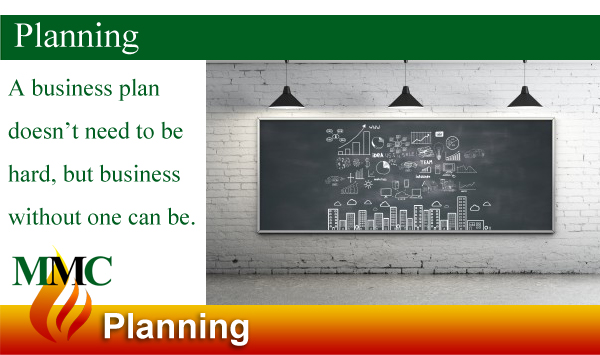 ---
Business Planning
---
Business Plan
A business plan can be overwhelming, but it doesn't need to be.
If you have experience in the sort of business you're exploring, you have a start. If you have any management, customer service or sales experience, you already have some of the necessary skills. With a small amount of help you can put together a practical business plan.
But planning doesn't stop there.
Strategic Planning
Too many small businesses flounder or fail because they get caught up dealing with day to day fires and lose sight of their goals and their market. Strategic planning is as simple as keeping your eye on your business and your competition. Regular market review and response planning is important. This can be as simple as meeting for coffee on a regular basis with your business mentor, and taking a day or two every year to review your business.
If you'd like help with a business plan or with a review of your strategic direction, we can help.
further reading: How to start a small business, How to make a business plan, The importance of a Buy Sell Agreement, Business Mentor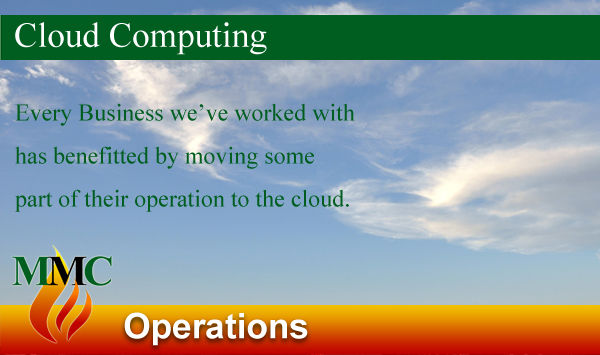 ---
Why look to the Cloud when you're already doing well?
---
There is no point in putting time and money into a migration or adoption that won't significantly improve day to day operations, marketing or your bottom line.
With that in mind, would your operation benefit from:
real time access to operations scheduling from anywhere?
simultaneous edit capacity access to documents, proposals, spreadsheets?
real time anywhere access to role filtered accounting, inventory and CSM information?
secured, automatic off sight backup of all significant data?
Cloud services might be for you.
further reading: Advantages of Cloud Computing, Cloud Accounting Software, Cloud Business Development, Cloud Project Management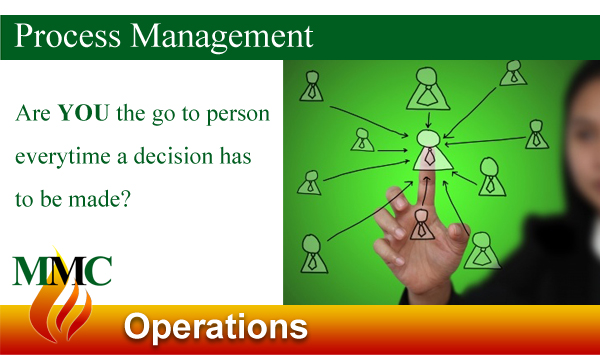 ---
Consider Standard Operating Procedures
---
With Standard Operating Procedures in place, day to day decisions are made by staff; they don't have to keep interrupting you. You're released to do what you do best – develop your business. When your people understand clearly what is expected of them; they know that they can find the answers to the questions they have themselves, they begin to take initiative within the parameters of those responsibilities. They enjoy greater job satisfaction which in turn results in employee motivation and retention. MMC has significant experience in the development of SOP's and training. We may be able to help.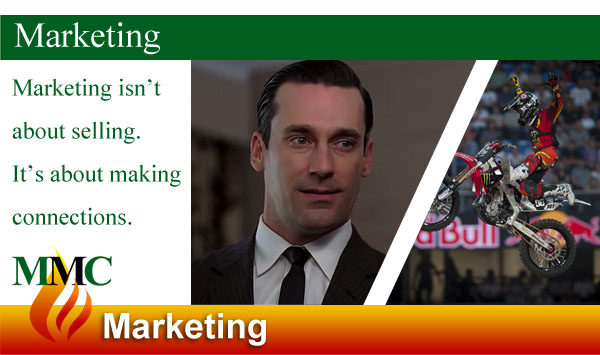 ---
21 Century Marketing is about Emotion and Connection
---
Marketing Graphics
Maintaining a consistent theme in your logo, your brochures and your website helps customers recognize you: it's a part of branding. But that's just the first step. We want them to associate that recognition with a positive experience of your products and services. How do we do that?
Story Telling
The second part of branding is the emotion, the feeling evoked when people think of your company – we don't need Don Draper anymore; this is where social media takes over. The story of our company, the story of our products and services is being told on the web. Savy companies are telling stories. Savy companies recognize that customer service and social conscience are the only currency in this new reality. In this new global village, your reputation precedes you.
further reading: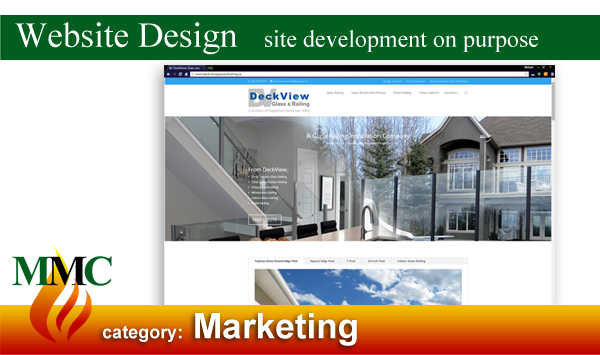 ---
On Website Design
---
Websites serve one of two functions: online brochures – or business development tools. Each are valid functions. It's important though, that you are clear on your intent before you begin your work.
Establishing your credibility should be the principal purpose of a brochure website. It should present the brand of your business and your unique offer.
A website as a business development tool serves the same purpose but goes the next step playing an active role in the promotion and qualification of new business.
further reading: DIY Web Design
On Business Consulting
Here's the thing – you know your business better than anyone else: so why hire a business consultant?
If every aspect of your business is running as well as you'd like, there's no need. On the other hand, if your business might be improved in some area – you might benefit from the right business consultant.
How do you Find the Right Business Consultant?
If yours is a short term need your search criterion are pretty simple: demonstrable skills and price point.
Ideally though, a business consultant is someone you can develop a relationship with. He or she becomes a partner for hire and brings all the benefits of a strong business partner without the expense. Like a prospective partner, you must feel comfortable with the attitude, the personality and the business ethics of the consultant.
You're in this for the long haul. The best business consultant becomes a business partner that helps carry the load.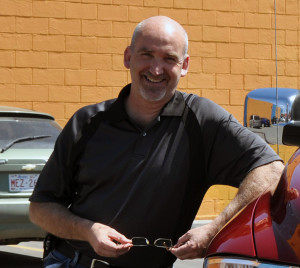 Michael Maguire
owner: MMC Business Development Solutions
contact: 239-235-9598
michaelmaguireconsulting@gmail.com